i'm a sucker for avocado toast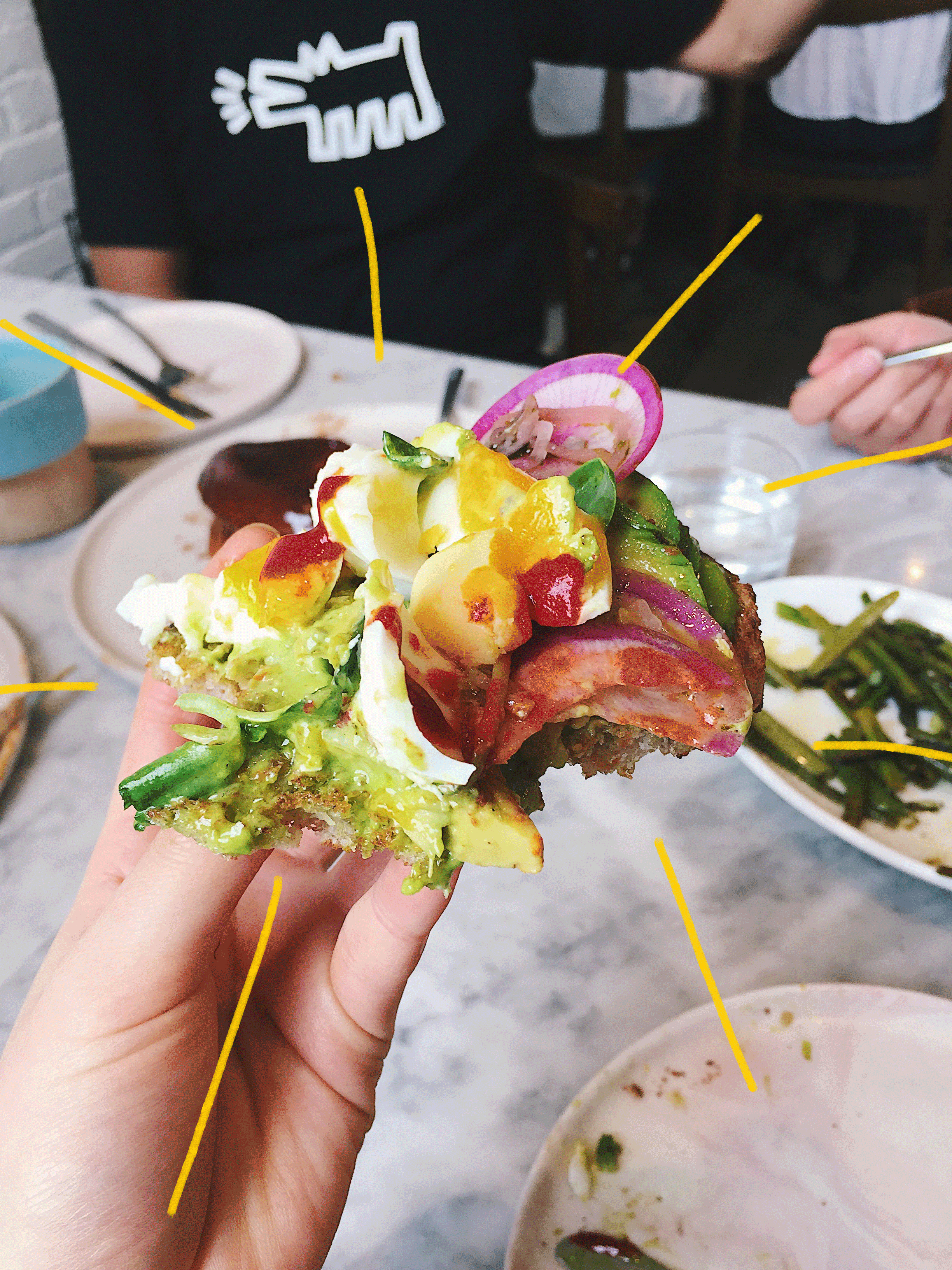 charred avocado toast, wheatgrass, pickled onion, sprouts, radish, chili oil + 6-minute egg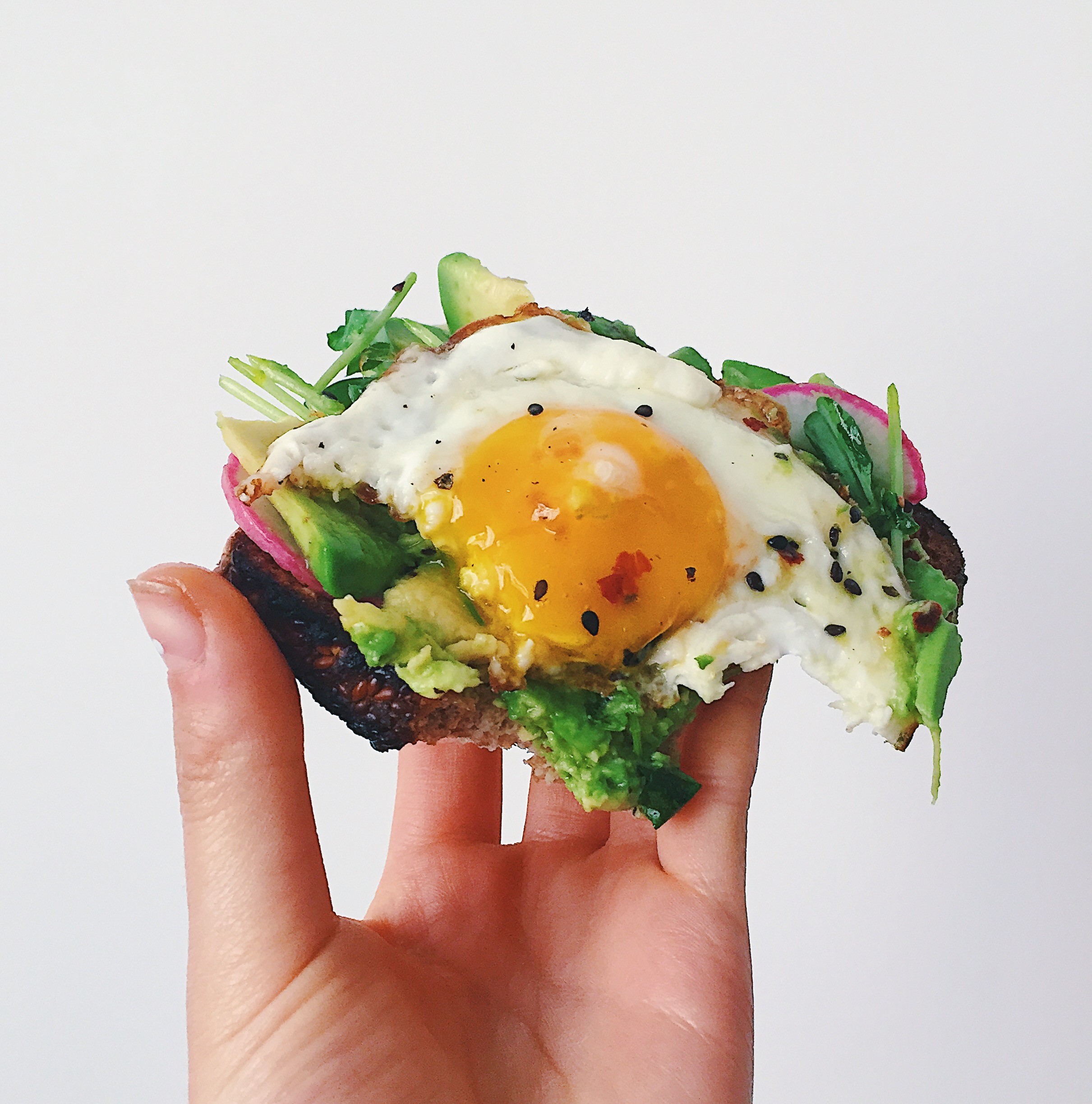 it is a very ironic love, since i used to hate avocado way back when.
i'm against ordering it when i'm eating out because it's so easy to make at home.
anyway.
here's the thing about avocado toast (and like most of my recipes), it doesn't really need a recipe. you just throw some avocado toast on a slice of bread and then mush it together and badabing-badaboom you have that so wildly-adored avo toast. even though i'm telling you this, i'm going to give you a recipe on how i make my avocado toast anyways. sometimes you just need a little help.
izzy's favorite avocado toast
serves 1
-
what you do
1. here's the deal. you must toast your bread to crunchy perfection. i prefer a crunchy exterior and soft interior. up to you. or make some sweet potato toast by toasting up 2 slices of your lovely sweet potato as you would normal bread.
2. cut your avocado. dice it? slice it? i personally am a fan of the avocado rose method or something kind of like that (i.e. image 3 of this post).
3. using either a mandolin or very sharp knife, slice a small radish into circles about 1/8" thick (or as thin as you can go). put aside.
4. do you like eggs? i do. if you're feeling love for an egg, fry one up in a tablespoon of olive oil on medium-high heat. make sure it doesn't burn. make sure it is crispy.
5. assemble: toasted bread on a plate. avocado rose (or something like it) gently placed on top. sprinkle of sesame seeds, chili flakes, salt. the juice of half a lime. those thin radishes. and a hot crispy egg on top. ah yeah.
what you need
1 slice ezekiel bread (i like sesame) or 2 "slices" of sweet potato
1/2 of a perfectly ripe avocado
small radish of your choosing
sesame seeds
chili flakes
salt
1/2 lime
(1 egg and 1 tablespoon of olive oil)
i laughed writing this. god, i'm weird.
⌇